SoundBlocker Quilt SBQ2 Technical Data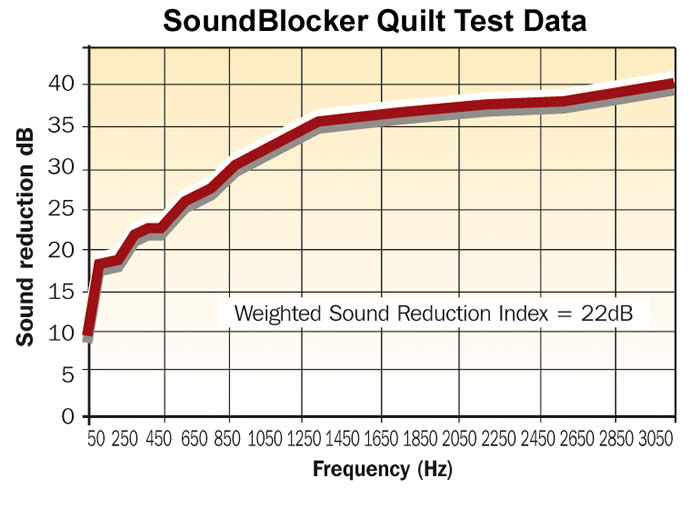 Introduction
Cutting Edge Cavity fill
SoundBlocker Quilt SBQ2 is compress packaged sound insulation that is ideal for hassle free installation.
The convenient compressed rolls of SoundBlocker Quilt SBQ2 reduces transport impacts by nearly 50% compared to other alternative sound insulation. Once unpacked, it regains its original thickness to provide excellent thermal and acoustic insulation.
TECHNICAL SUPPORT
We offer a comprehensive support to meet all your technical requirements including:
• Technical help line 0845 363 7131
• On-site and off-site support throughout the design and build process
• Advice on meeting current regulations including Building Regulations Part E and Code for Sustainable Homes
• Advice on environmental impact
• Application guidance notes, comprehensive product data and reports
INSTALLATION AND HANDLING
SoundBlocker Quilt Plus is low risk and can be installed with minimal protective clothing, we recommend you wear a dust mask in enclosed spaces such as lofts. It can be used in conjunction with a vapour permeable underlay if required to retain the benefits of water vapour absorption and release, Protect the insulation from prolonged exposure to sunlight when unpacked and avoid wetting for extended periods, store under cover and clear of the ground.
Lengths of SoundBlocker Quilt Plus can be cut down using a straight edge and a Stanley knife. For more accurate cutting, tightly compress or clamp the insulation beneath a solid piece of timber.
SIZES

Rolls
• Widths – nom. 600mm and 1200mm mm
• Roll Length – nom. 5m