soundproofing: Linoroll 5 Impact Absorbing Underlay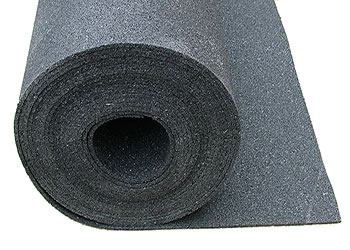 overview
A thin black recycled resilient rubber mat designed to reduce impact noise transmission when used as an underlay beneath Lino vinyl or Laminate flooring.
Testimonial
My neighbour downstairs was complaining about noise from my flat. It had been an ongoing problem. A timber floor had been laid badly on top of the existing ply. It creaked, the ply creaked and the impact noise of anything dropped on the floor could be heard through the 150mm concrete slab below, waking up the occupant below. The boards were taken up, the ply re-screwed, a layer of linoroll5 laid above, topped with lino. Problem solved. That was three years ago and there have been no complaints since. The Linoroll5 was easy to lay. We have a policy commitment to sustainable materials in the block, so we were very pleased this could all be done with recycled rubber and without having to resort to carpeting.
Best wishes
Brandrams Housing Co-operative Ltd.