soundproofing: Acoustic Laminate Underlay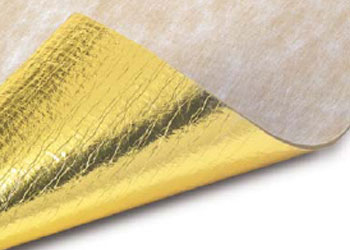 overview
A superior Acoustic Laminate Underlay designed to reduce impact sound into rooms beneath when used under laminate or lightweight wooden floors instead of the normal cheap foam usually supplied with the product.
It is far superior to alternative laminate floor underlays as our sound loss performance data shows.
testimonial
"
I purchased a roll of your Acoustic Laminate Underlay. It has noticeably reduced the noise of footfall on the laminate and I have not heard any complaints from my downstairs neighbours. It also seems to have insulated the floor from cold a bit better than the previous (cheap) underlay.
Kind Regards, Andreas Baas""